GANTRY DOCK (STSG)  
de Quai (STS)
Dans un environnement portuaire moderne, la fiabilité et la productivité sont des partenaires clés. KCT dispose de deux portiques de marque ZPMC de type Panamax utilisés pour le chargement et le déchargement des conteneurs à bord des navires. Ces portiques ont une portée de 50m (17 rangées) avec une charge maximale de 51 tonnes en levage simple et de 61 tonnes en levage double avec des systèmes d'entraînement développés par leur puissance (twin lift mode).
Park porches
sur pneus (RTG)
De marque ZPMC, nos 5 RTG sont utilisés pour le stockage et le déstockage des conteneurs sur le parc. Ils sont disponibles pour des charges de 41 Tonnes en levage simple (single Lift mode), une envergure de 6 conteneurs et une hauteur de levage de 6 conteneurs, le tout alimenté par un générateur. Ce qui explique la productivité et la fiabilité exceptionnelle qu'ils offrent.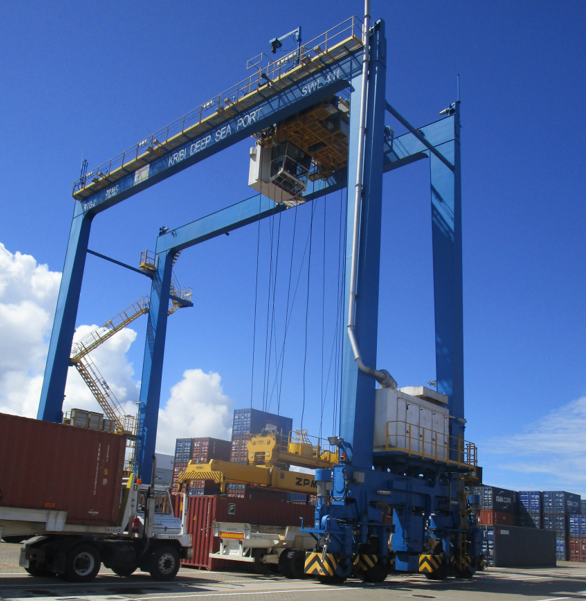 Engin roulant et conçu pour assurer une efficacité maximale pour la manutention des conteneurs vides. Leur capacité est de 9 Tonnes. KCT en dispose de deux.
They are designed to provide maximum reliability and efficiency for handling full containers. KCT has two with a capacity of 45T. 
Dotés de remorques squelettes, ils permettent d'assurer le déplacement rapide des conteneurs pleins (20,40,et 45 pieds) et conteneurs vides d'un bloc à un autre du terminal. KCT en dispose de dix.
Check out our
Frequently Asked Questions
Find the answer to some of your questions about our activities or organization.